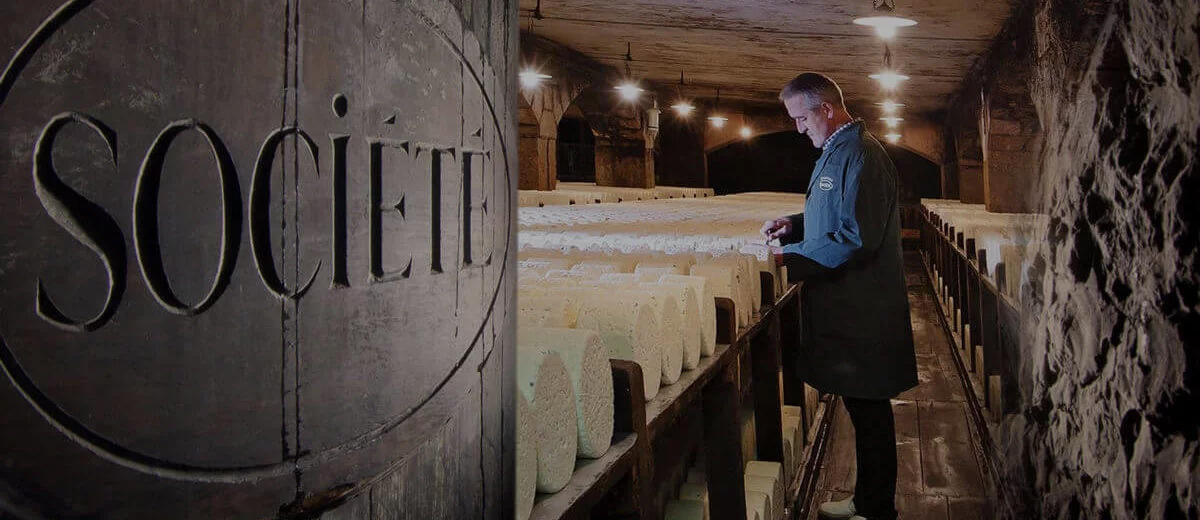 Information
Times
Currently, the visit is open 7 days a week from 10 a.m. to 12 p.m. and from 1.30 p.m. to 5 p.m. The shop is open 7 days a week from 10 a.m. to 12:30 p.m. and from 1:30 p.m. to 5 p.m.Closing of the visit and the shop on April 28 in the morning
Prices
Ticket prices 2022
Adults : 7€50
Children : 4€50
Free up to the age of 6
Reduced rate for students and job seekers (proof will be requested)
For groups (minimum 20 & must be booked in advance) : adult 4€50
For school groups and students : free
Online ticketing
Access
Site address
Visite des Caves de Roquefort Société - Avenue François Galtier - 12250 Roquefort sur Soulzon
Access from the highway A75 – Exit 46
Car park at the top of the village
GPS coordinates
lat. 43.974101 - long. 2.997035
The Restaurant
la cave des saveurs
Ouverture le 11 avril. OPEN every day for lunch (except wednesday). Give yourself a break at lunch-time and enjoy a feast for all five senses, in the magical surroundings of the vaults inside the Reynès Cave or on the terrace with a full view of the grandiose Cirque de Tournemire.
The Cuisine: prepared inhouse, our dishes are made using of fresh local produce.

Children's Menu
(up to the age of 10)
À la carte
Starters
Salade fraicheur
Salade du Larzac (jambon de pays, Roquefort Société)
Salade végétarienne
Ronde du cochon
Main courses
(with seasonal vegetables)
Fricassé de volaille
Pièce de boeuf
Ardoise de la cave des saveurs
Agneau du pays
Pasta au Roquefort
Roq'burger
Desserts
Flaune
Verrine au chocolat
Moelleux au chocolat
Café gourmand
Groups are welcome
Please contact us for lunch suggestions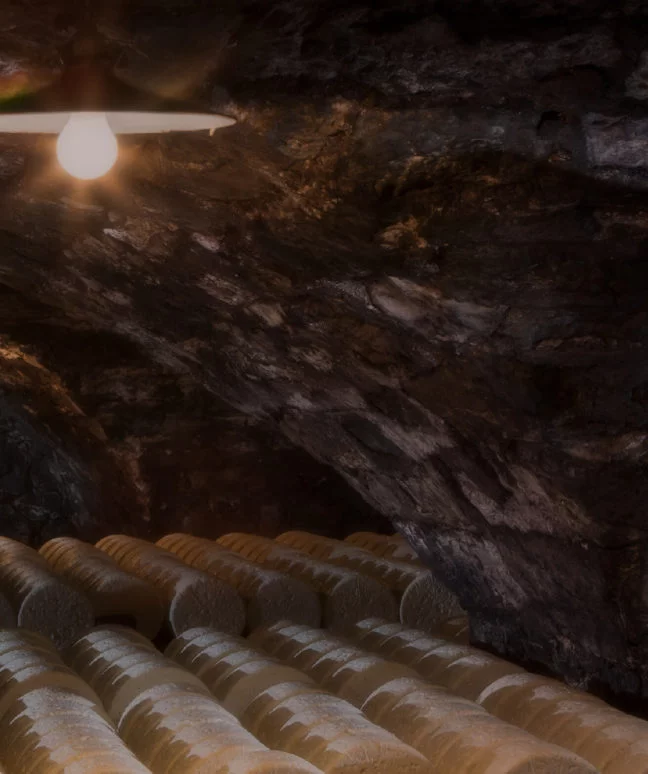 Discover the mysterious Roquefort Société Caves…
In the heart of the Occitania region, the Aveyron department boasts a number of exceptional sites. Among them, the Roquefort Société Caves are far from the least impressive: omnipresent nature formed a natural casket underground that, thanks to the joint efforts of Human Hands and Nature, gave birth to the Roquefort Société Caves. Today the ripening of Société Roquefort AOP still takes place in these caves surrounded by their unique architecture.   Each year the Société Caves welcome more than 100 000 visitors without interrupting production. You can come and visit the Société Caves at any time of year – an amazing yet true life experience!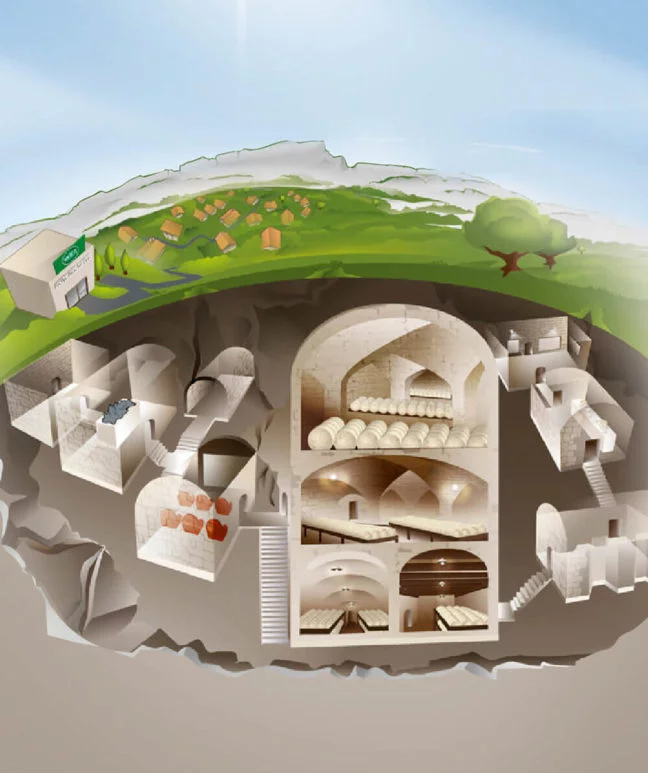 The stages of the Tour
3D immersion room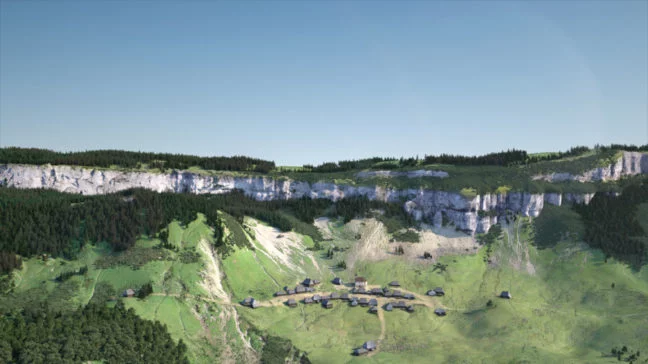 Watch a 3D projection to find out how the Société® caves were formed.
Les Fleurines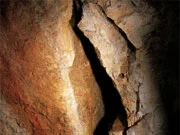 As you walk past these fissures known as "fleurines" ("flarina" in Occitan, meaning "blow") you will feel the air they naturally exhale, which ventilates the caves. The Fleurines are small tunnels that link the cave to the mountainside.
The production of Roquefort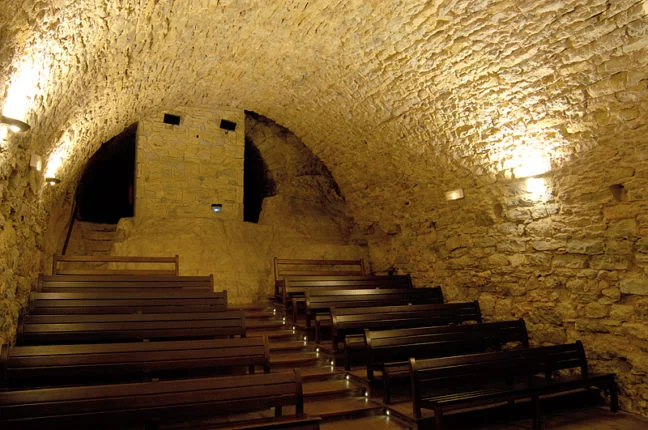 Enjoy a walk along the Causses paths and see the Lacaune sheep that make the sheep. A film takes you through all the production stages of Roquefort AOP Société®, from milking to the processing of the milk into cheese.
The Reynes Cave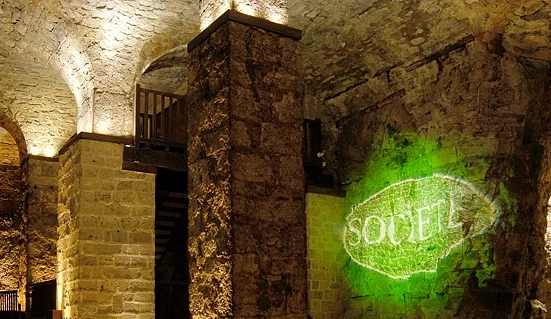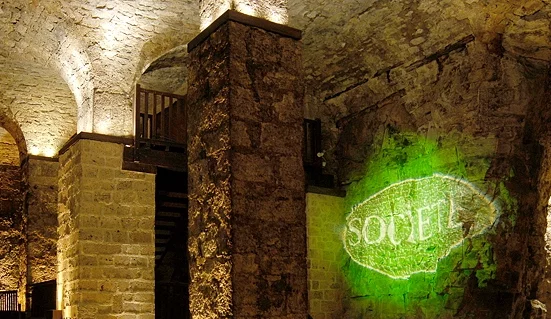 Enjoy the illuminations in the oldest Roquefort cave.
Penicillium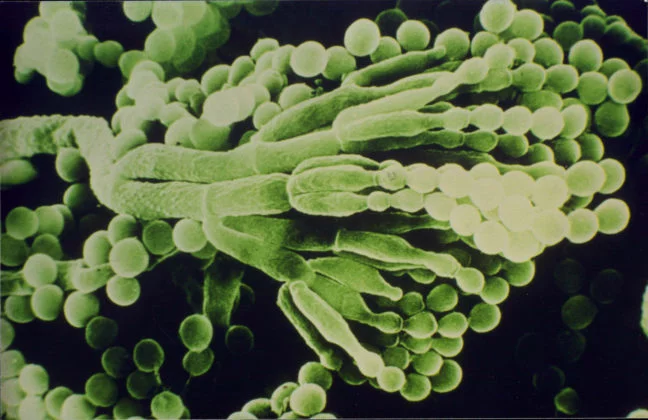 The Penicillium Roqueforti mold flourishes spontaneously in the Roquefort caves and gives the cheese its characteristic blue-green marbled apearance and flavor. At Société® we carefully select and cultivate our own strains of Penicilium Roqueforti.
The Société Caves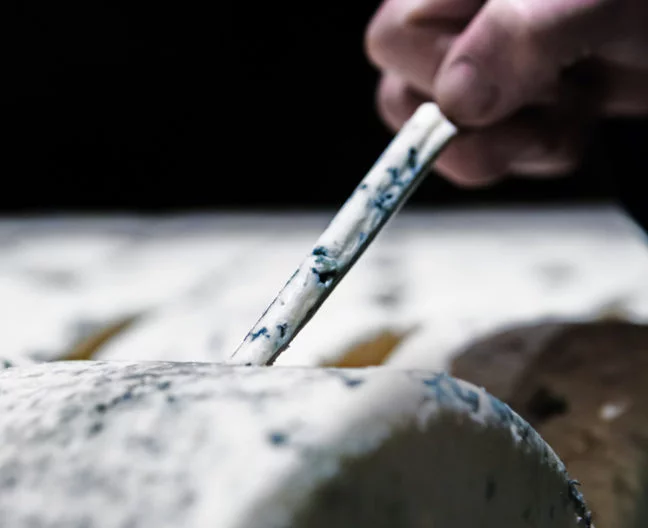 Enter the heart of the Société Caves where, in contact with stone and wood, the metamorphosis of Roquefort AOP wheels takes place. The ripening of the cheeses is under the watchful and skilful eye of the Société® Master Affineur (cheese ripener).
The tasting room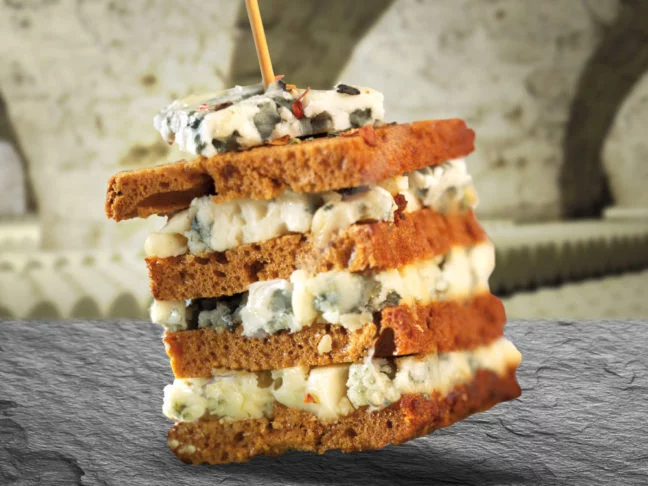 Last and not least, the tour concludes with an opportunity to taste and appreciate our three Roquefort AOP Société® cheeses.
The exhibition room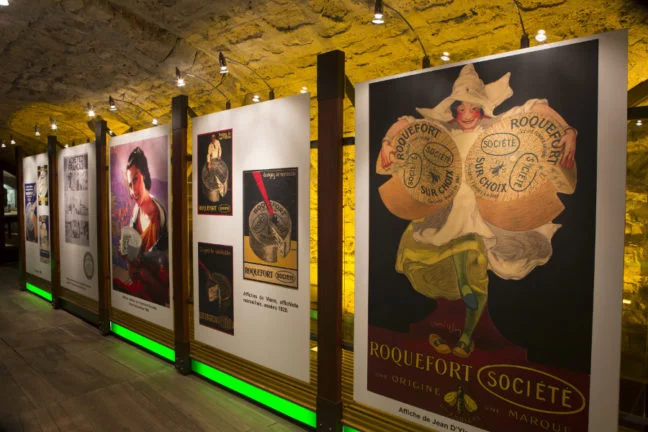 Discover the 150 year-long history of Société® through the brand's advertising.
Basculez votre smartphone à 90° pour une expérience de navigation optimale